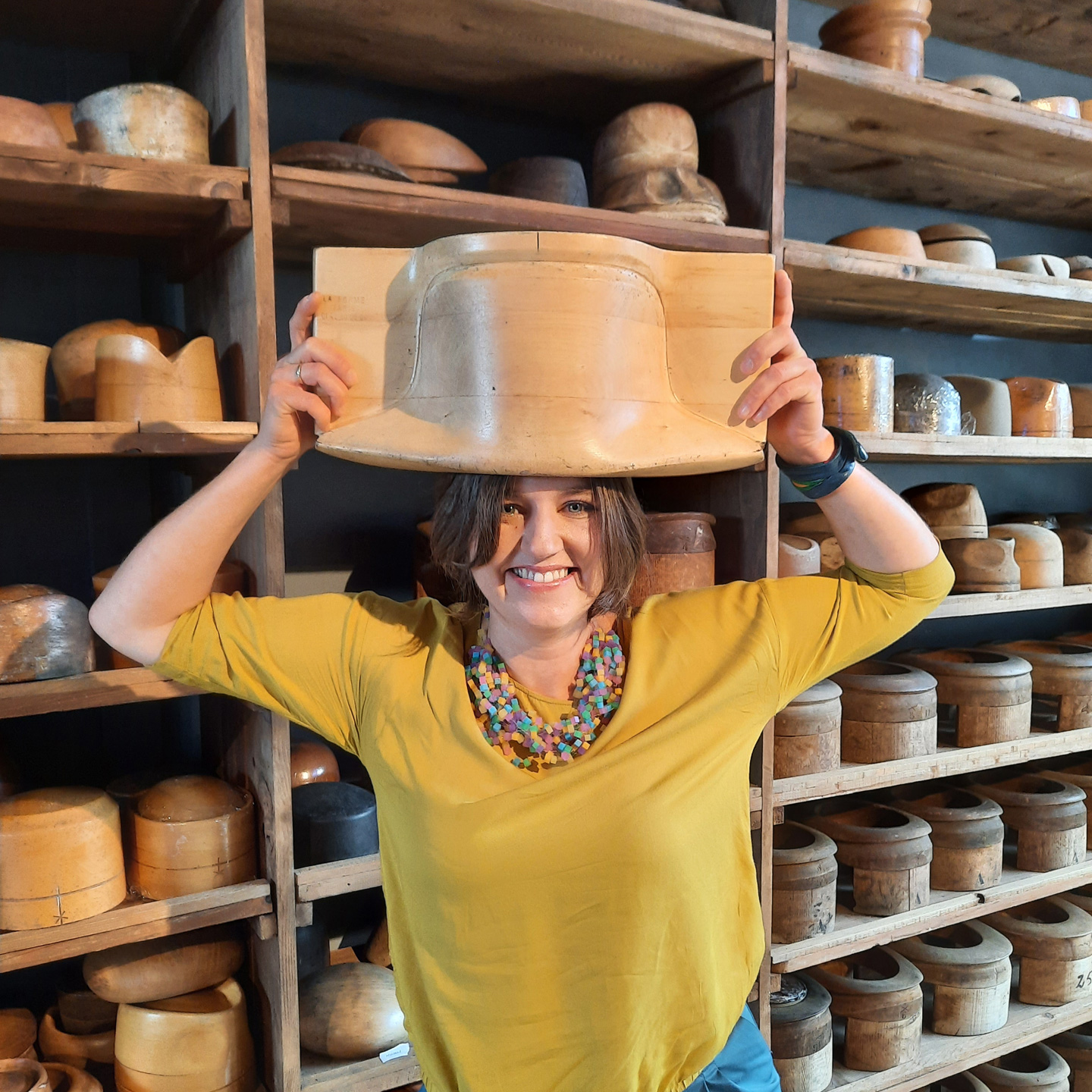 Meet Fusanna – the mind (and the hands) behind the hats 
Formerly translator and interpreter, marketing professional, and assistant to an established fashion designer, she decided to start her own millinery workshop despite all the reasonable and safer options available to her.
Her choice was motivated by the frustration that no matter which shop she went to, which designer she followed or which independent atelier she discovered, Fusanna couldn't find the hats she was dreaming about.
The undertaking turned out to be much more unreasonable than she initially hoped. Fusanna spent several years learning the craft, developing her own designs, and struggling with the challenges of starting a business in a foreign country, during a global pandemic to boot.
F is for Forever
All timeless things are noteworthy for their quality. Fusanna's headpieces are made from durable, high quality materials, such as rabbit fur felt, panama straw, sinamay and velour silk. 
All Fusanna hats ship in sturdy and elegant hat boxes that help keep their contents safe from harm.
Thanks to a design favoring durability and longevity, and the use of upcycled or sustainable materials whenever possible, Fusanna's offer lies squarely in the slow-fashion mentality.
U is for Unique
Just like all humans are different from one another, so are Fusanna's hats. Your headpiece will be uniquely yours, because there will never be another one quite like it.
You can also order your fully custom hat using the form available here.
S is for Silk
The interior is the intimate side of the hat – it's for your eyes only, and its primary purpose is to make you feel good every time you put on your hat.
To that end, Fusanna sews exquisite silk linings supplied from local, sustainable sources. This luxurious element is completed by comfortable sweatbands from cotton petersham ribbons or soft natural leather.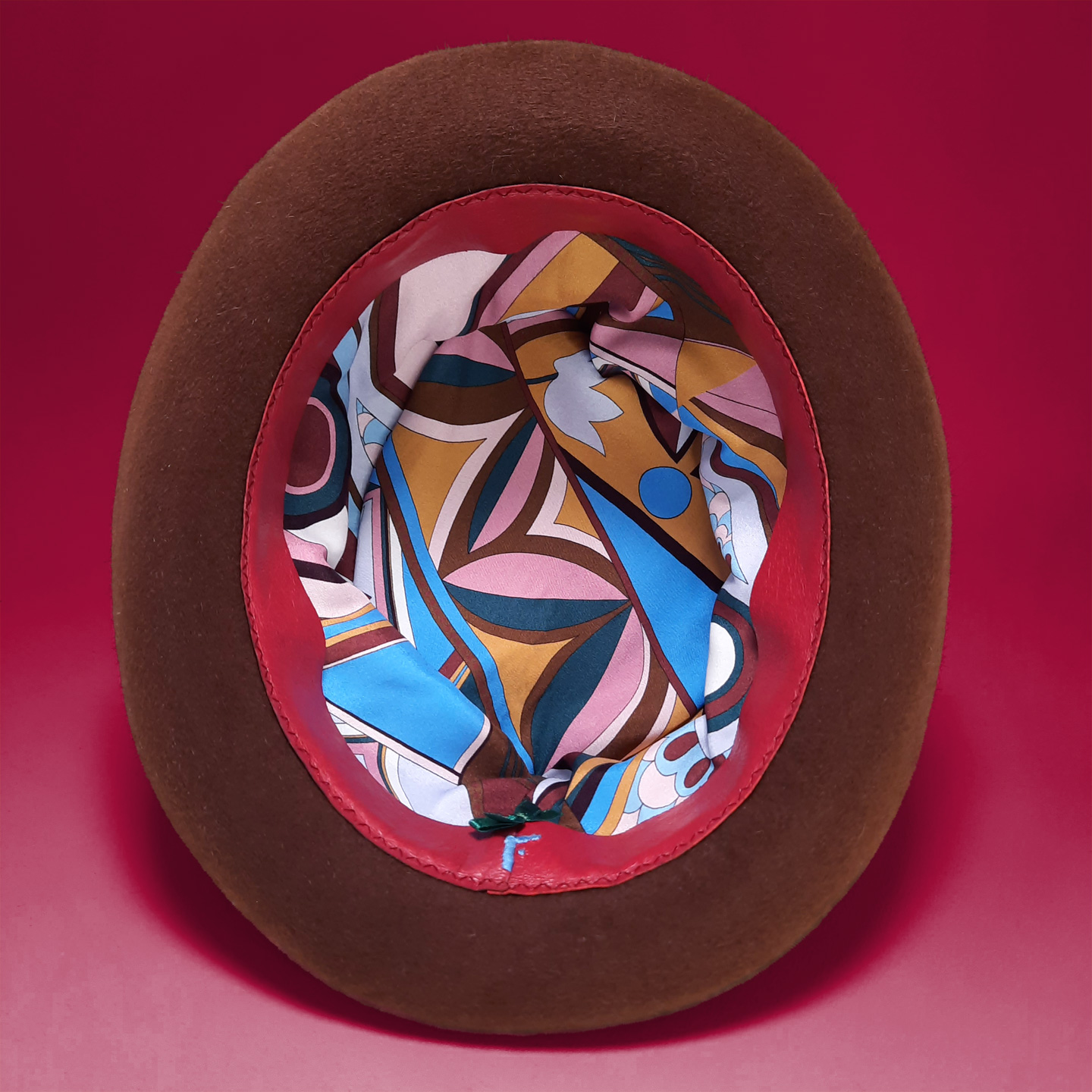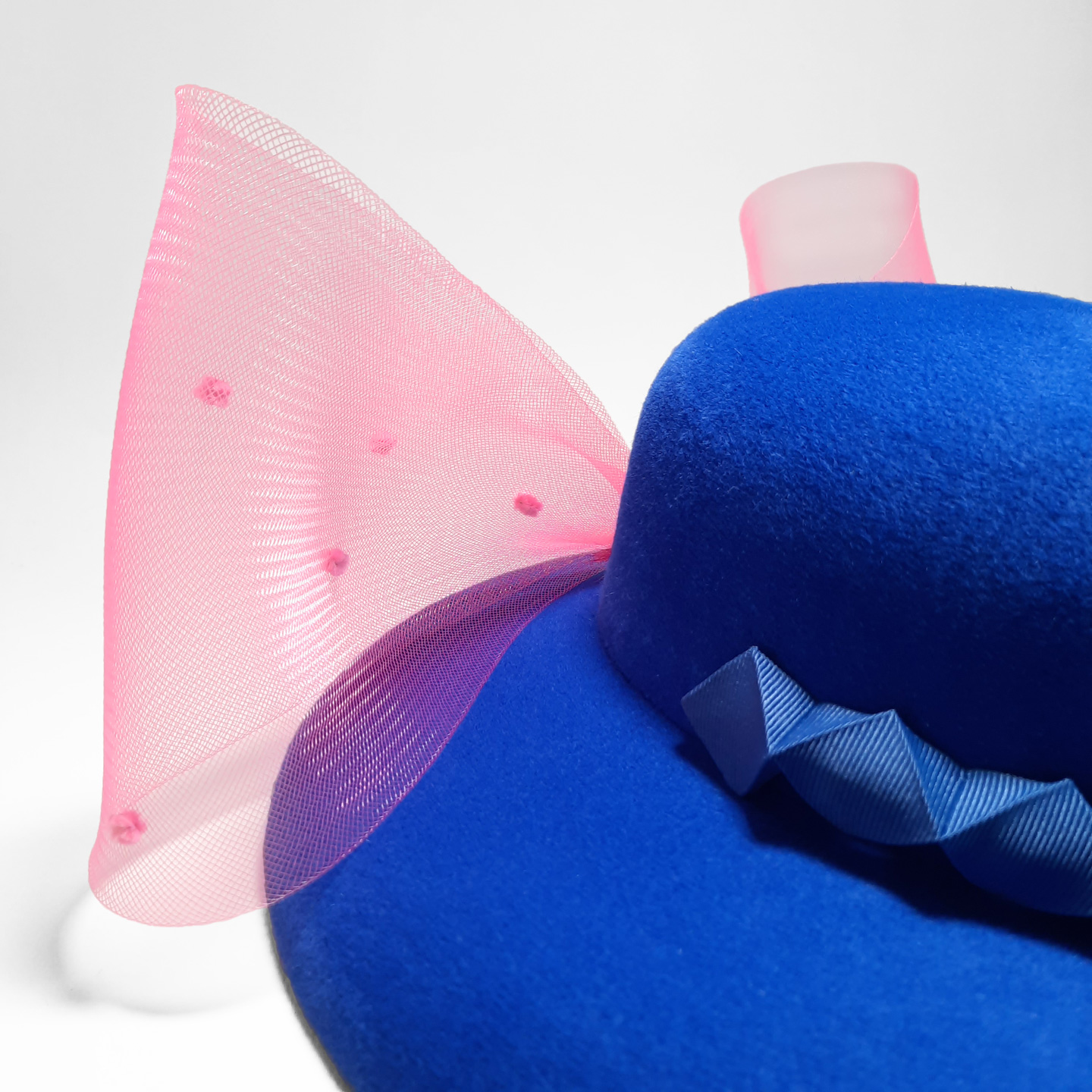 A is for Adaptable
Fusanna believes that if you're going to commit to a quality headpiece, you'll want to use it in as many contexts as possible. 
Thanks to an original system of detachable ornaments, you can mix and match your hat adornments to adapt your hat to your outfit, occasion, and even your mood.
N is for Noteworthy
One of Fusanna's pet peeves are clothes that make you invisible (unless it's a ninja outfit). That doesn't mean she goes out of her way to shock the people in the street. 
Her headpieces are perfectly wearable in all everyday contexts but her color choices and tridimensional ornaments turn heads wherever you go.
If at first that may seem daunting, you'll appreciate all the lovely and friendly comments about how great you look. Tested in the field.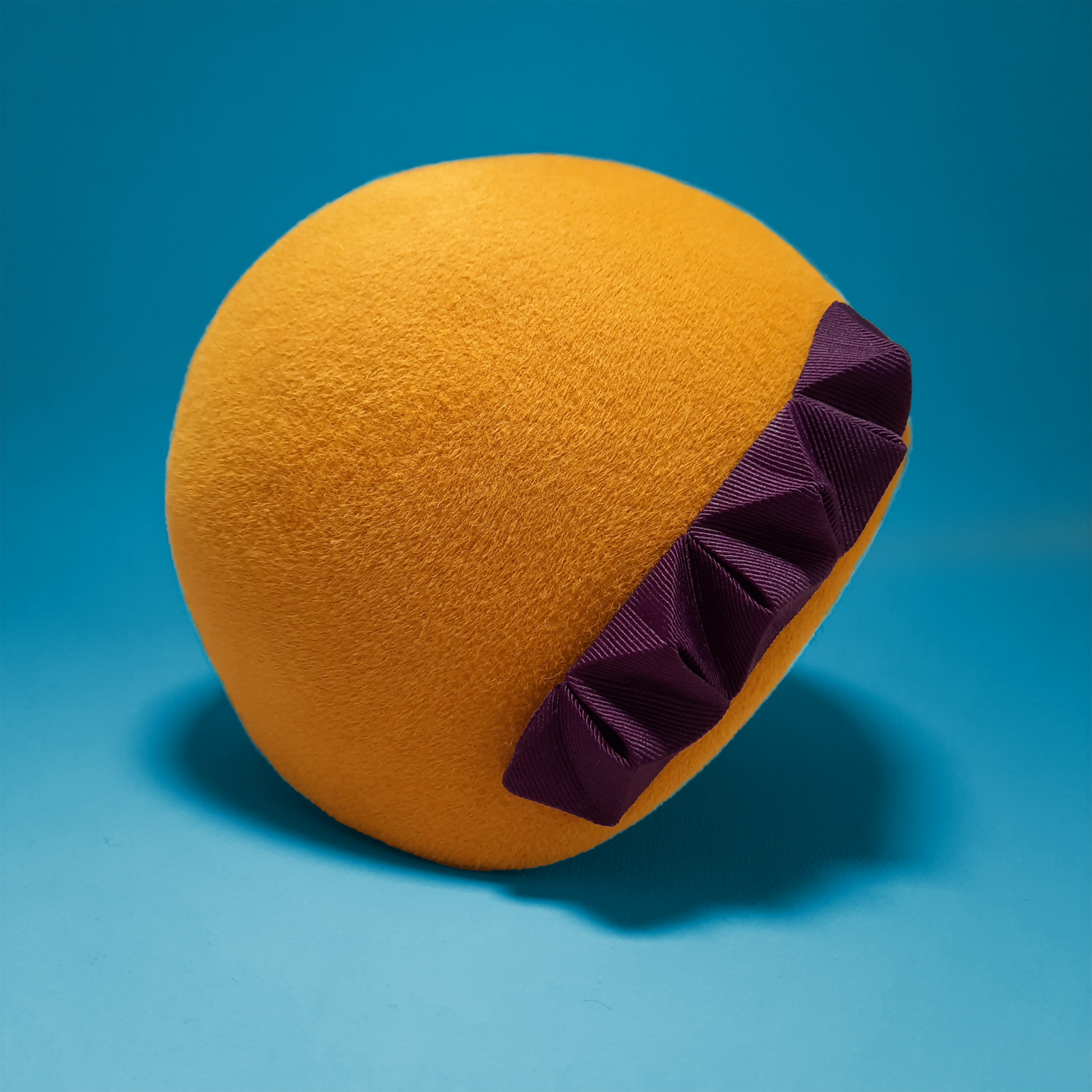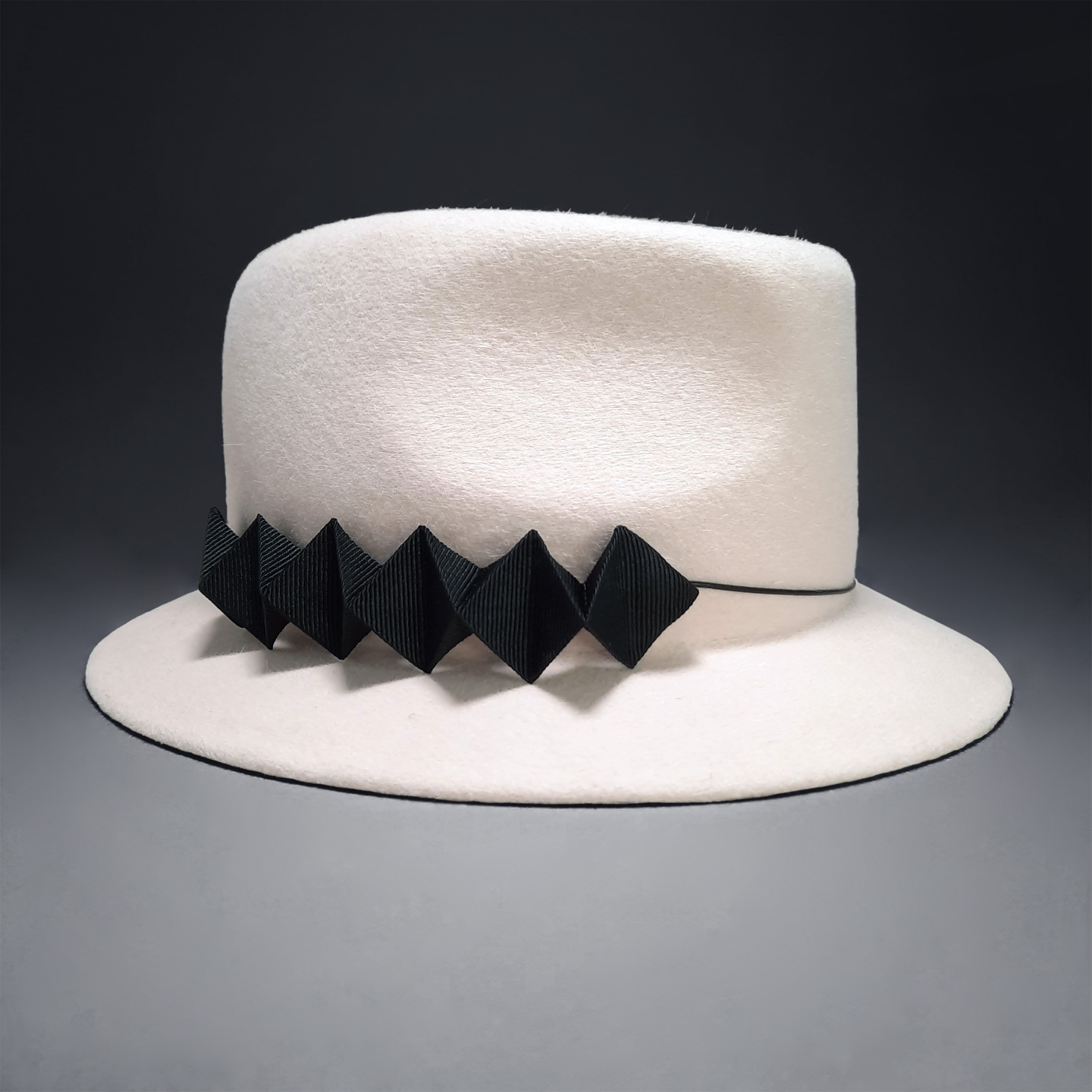 N is also for Numbered
As proof of her commitment to uniqueness and a declaration of authenticity and quality, Fusanna not only signs each headpiece with an embroidered letter "F", but also marks it with a unique serial number that identifies and proofs your hat for all time.
A is for Artisan
All Fusanna headpieces are handmade by the designer herself. Her precise needlework yields fine details such as invisible stitching, embroidered signature logo, and seamless trims and ornaments.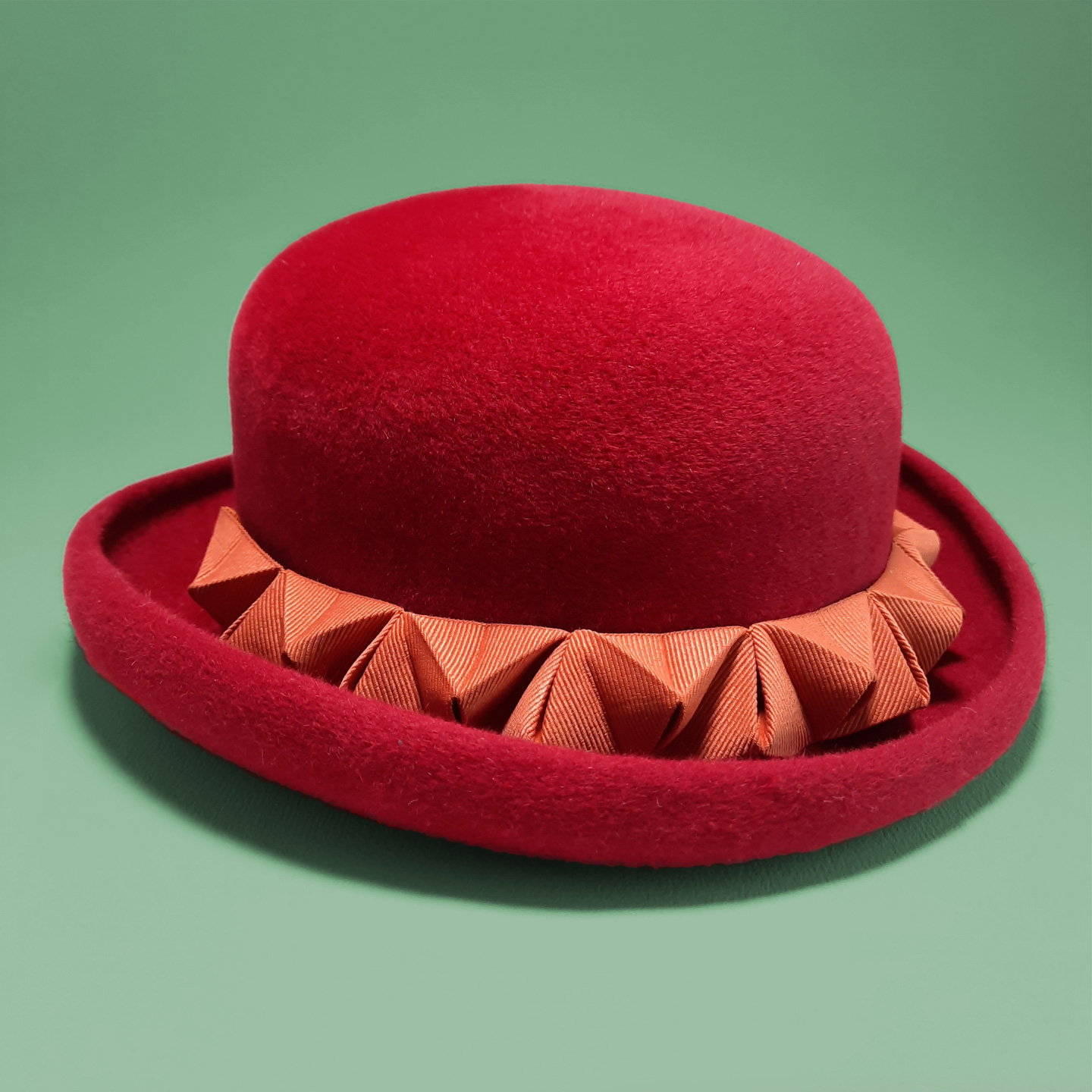 Where to find Fusanna hats?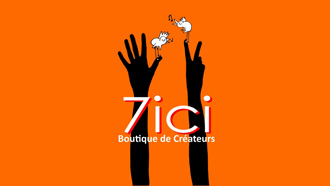 The 7ici association boutique aims to highlight and promote local creators and artists with responsible and sustainable output. It is a hub of craftmanship, full of creativity, collective action, and networking opportunities.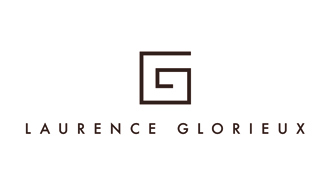 In our atelier-showroom, experience the joy of having your customized, made-to-measure dress be crafted for you. It is a sensory and emotional moment of getting to know yourself. Elegance, uniqueness, and authenticity are the new definition of luxury.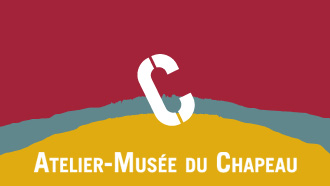 The Hat Atelier-Museum has existed since 1983. Its creation followed the period of decline of the centuries-old local hatmaking industry. The Museum is committed to preserving and promoting millinery craftsmanship in all its forms.